Prime Group have had a very busy and exciting June with one exhibition running in Hochiminh City. PRIME presented an extensive selection of ideas of ceramic tiles, rooftiles and electric water heater, all in trendy design and cutting-edge technology to the visitors from the 18th – 22nd June.
Saigon Exhibition Convention Center (SECC) had seen a hundred of visitors coming together in the beautiful and modern setting of Prime's 12 adjacent booths at Vietbuild 2014. Visiting Prime's booths, Vietnamese home owners have been experienced a variety of tile products that stay true to current trends, from authentic-looking surfaces that mimic natural materials such as wood and stone, to highly decorative floral-looking pieces that embrace the understanding of Vietnamese spirit. Moreover, both wall and floor applications are introduced with new tile surface treatment technique to possess inherent characteristics of durability and luxury.
Here are some photos of PRIME products and booths at Vietbuild 2014: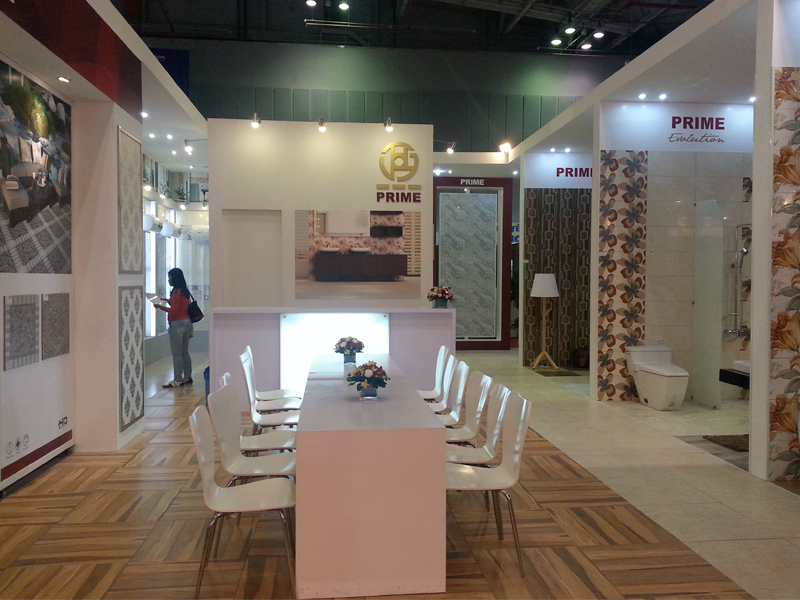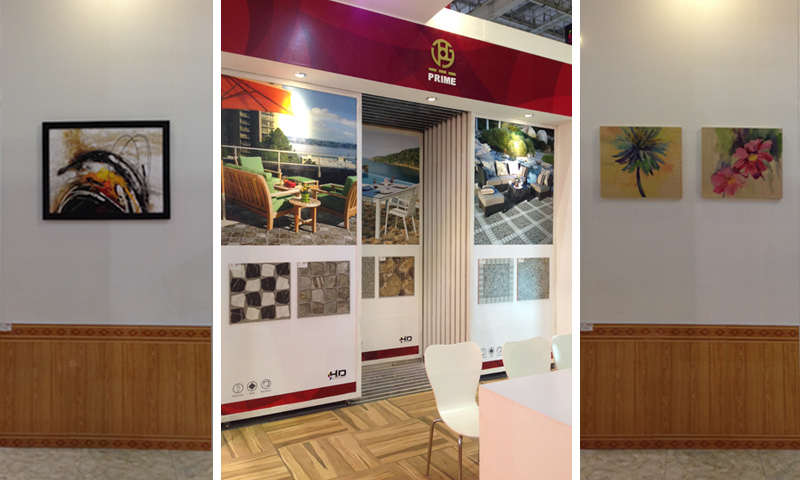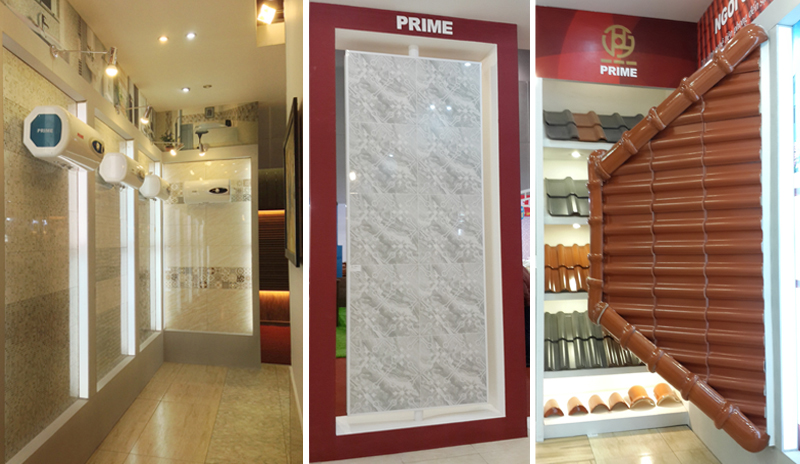 The exhibition went terrifically and proved to be wonderful opportunity to share Prime products and exchange ideas with end-users, customers and architects alike. Prime has a clear plan to enhance Vietnamese's lifestyle, providing consumers more product with trendy design and cutting-edge technology.
Here are some photos of visitors at Prime booths in Vietbuild 2014: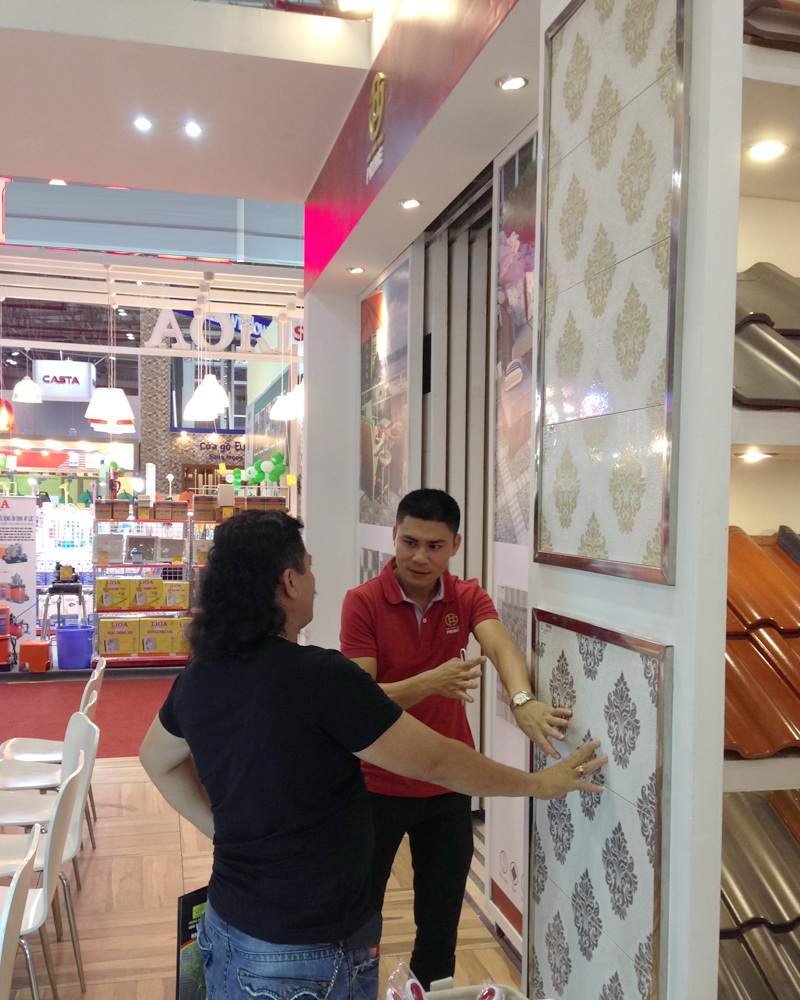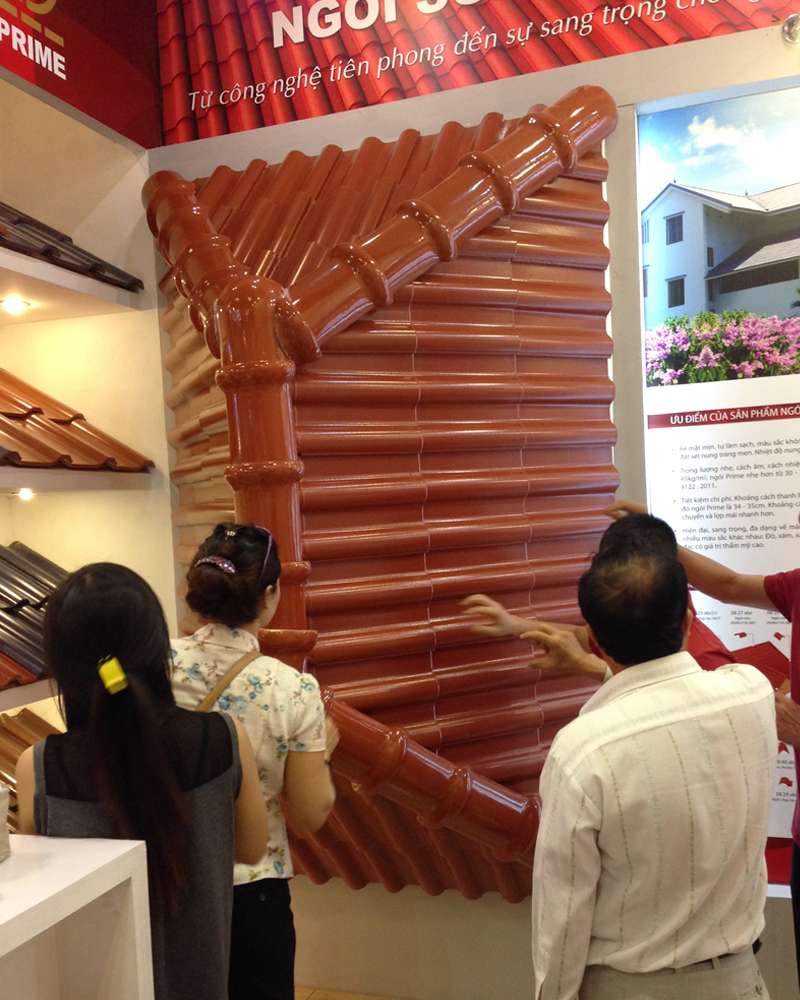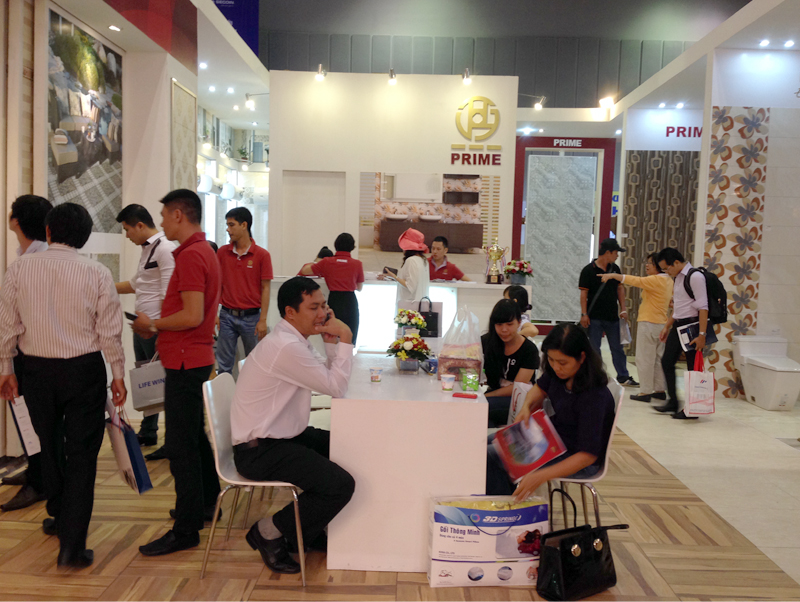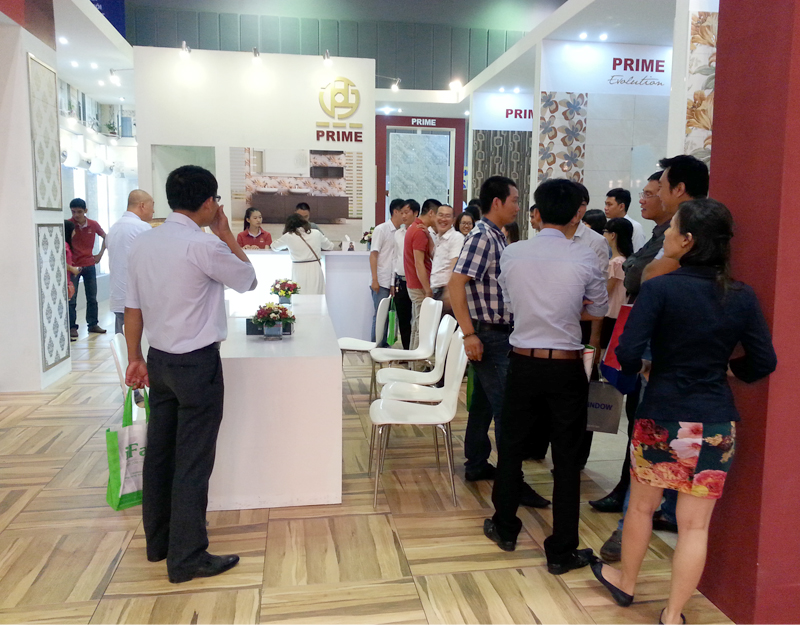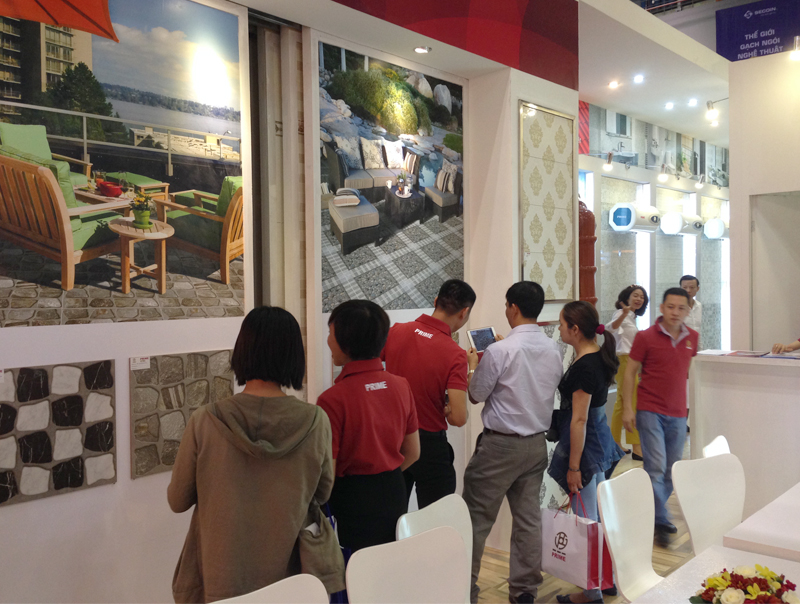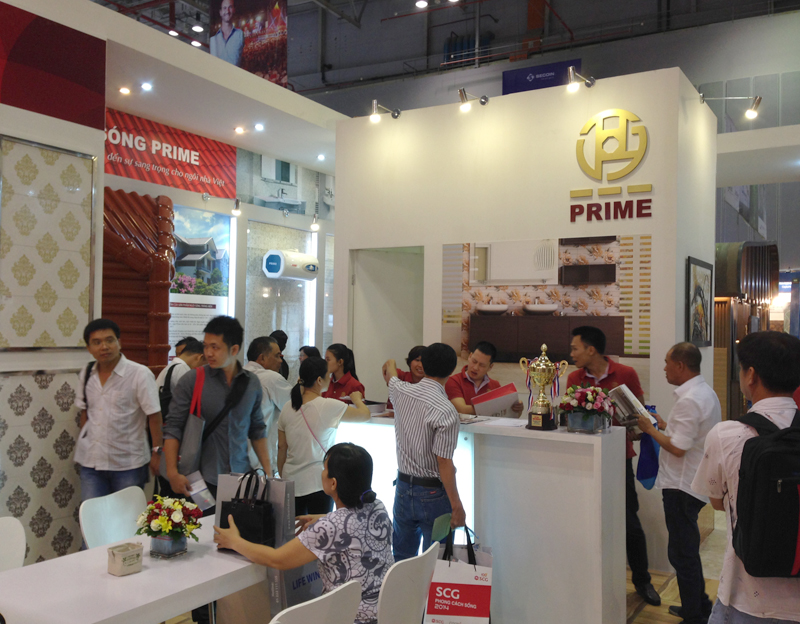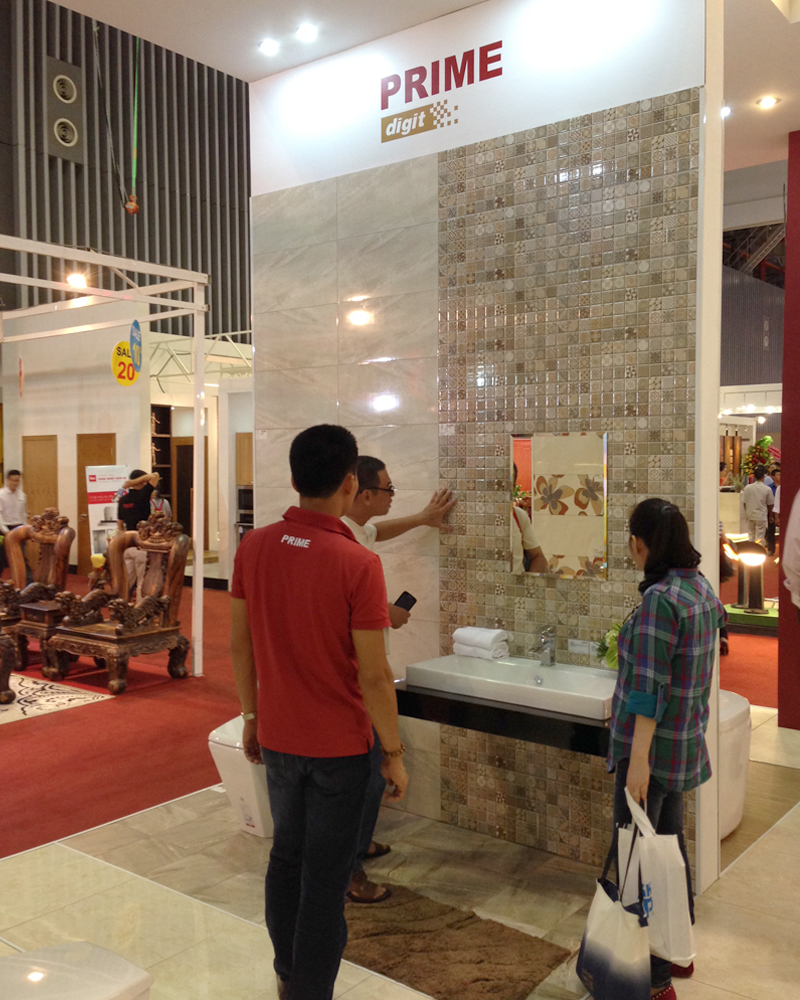 Here are some photos of Prime distributors and customers in Vietbuild 2014: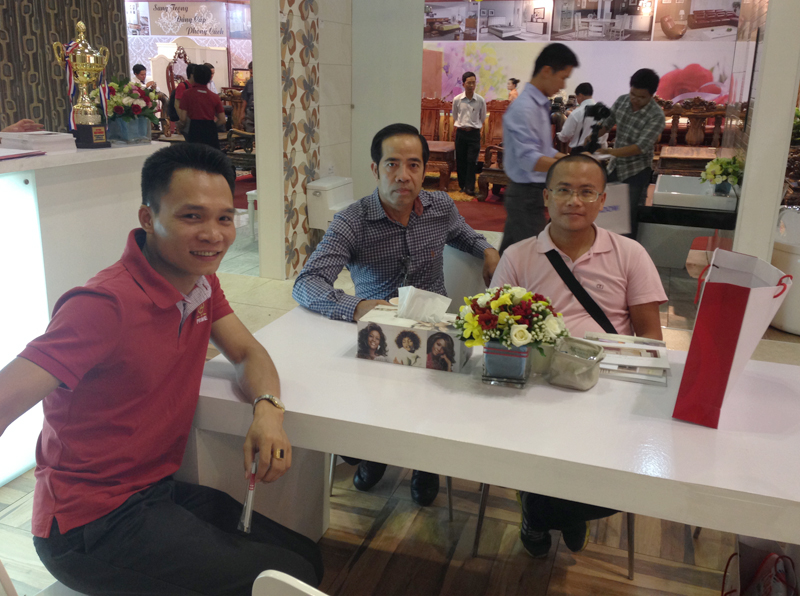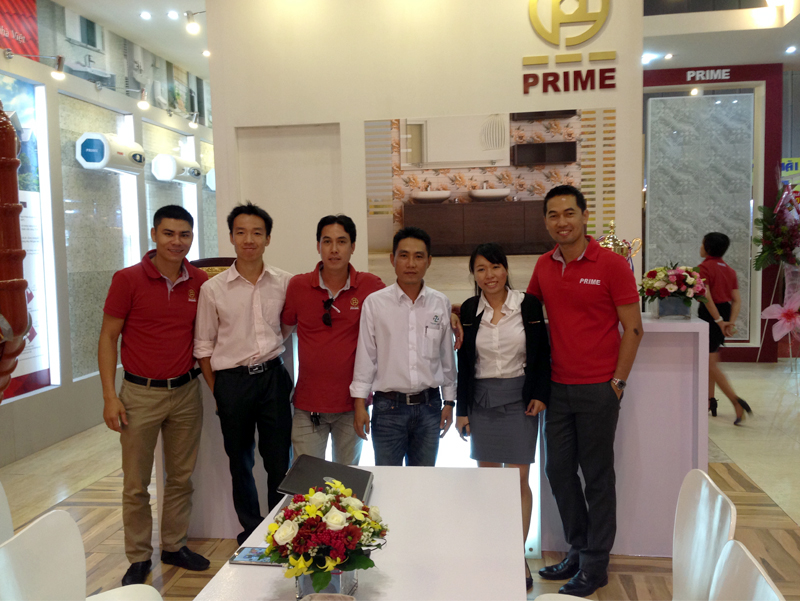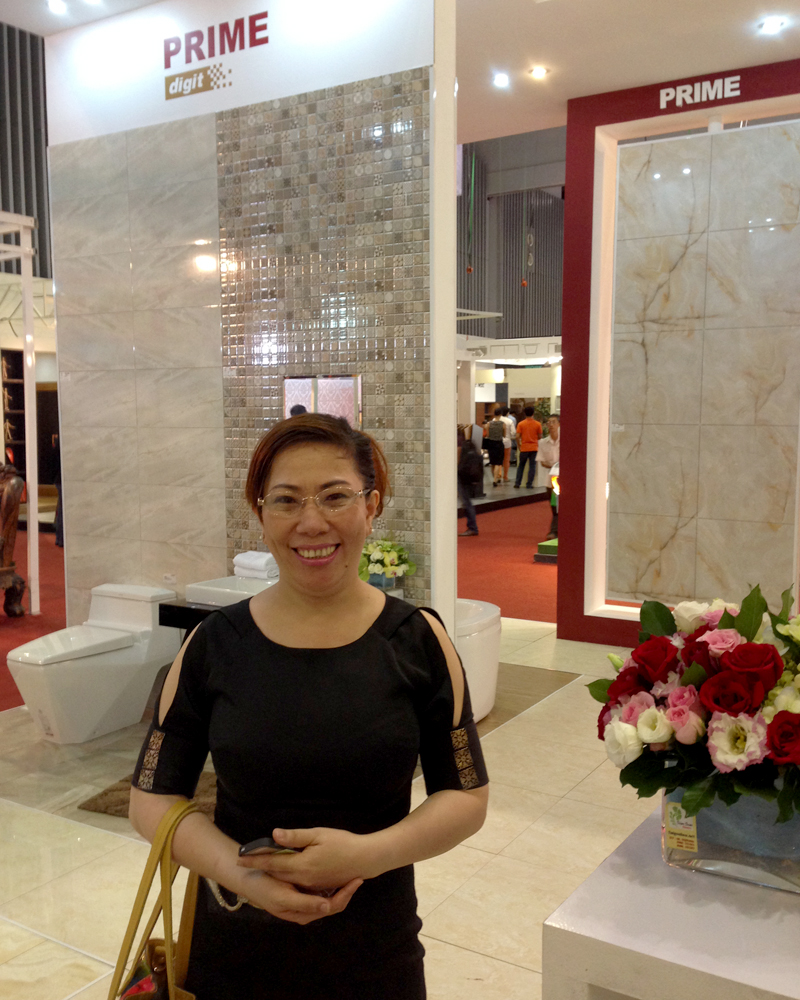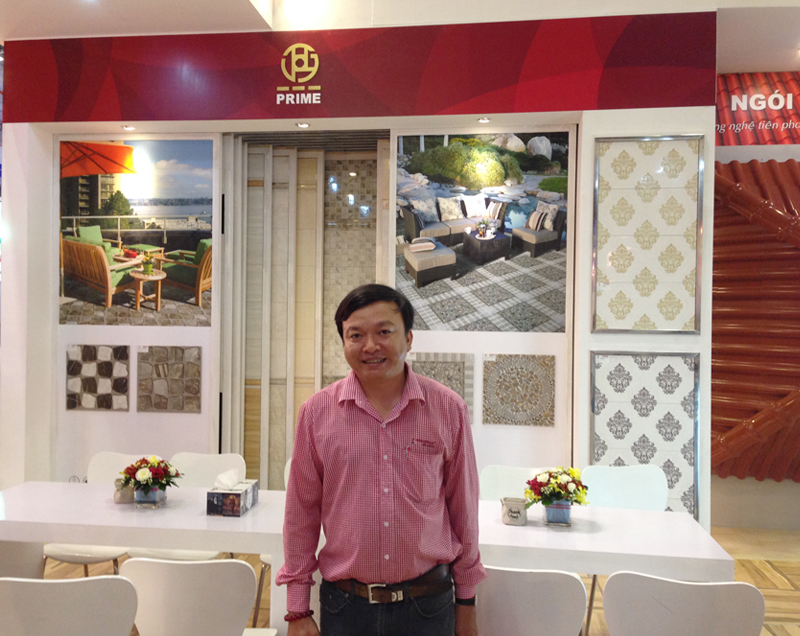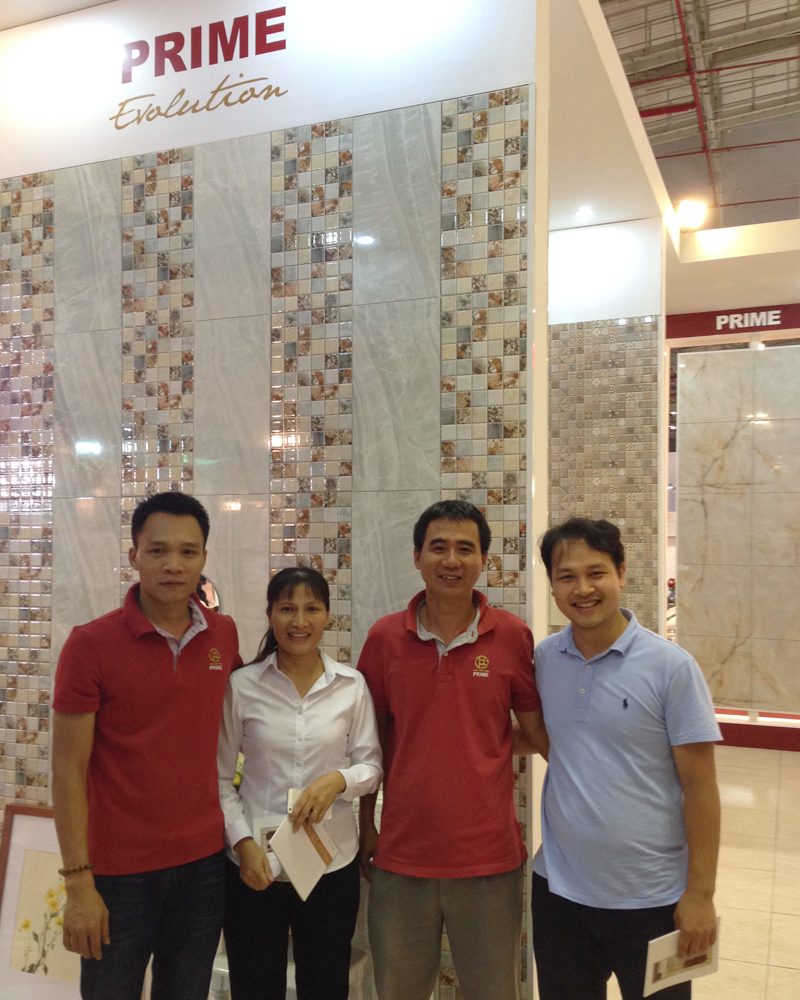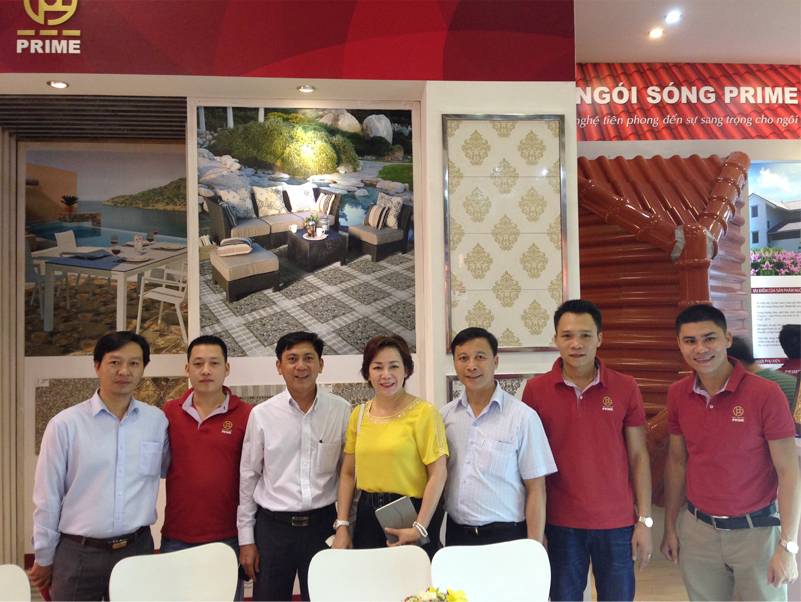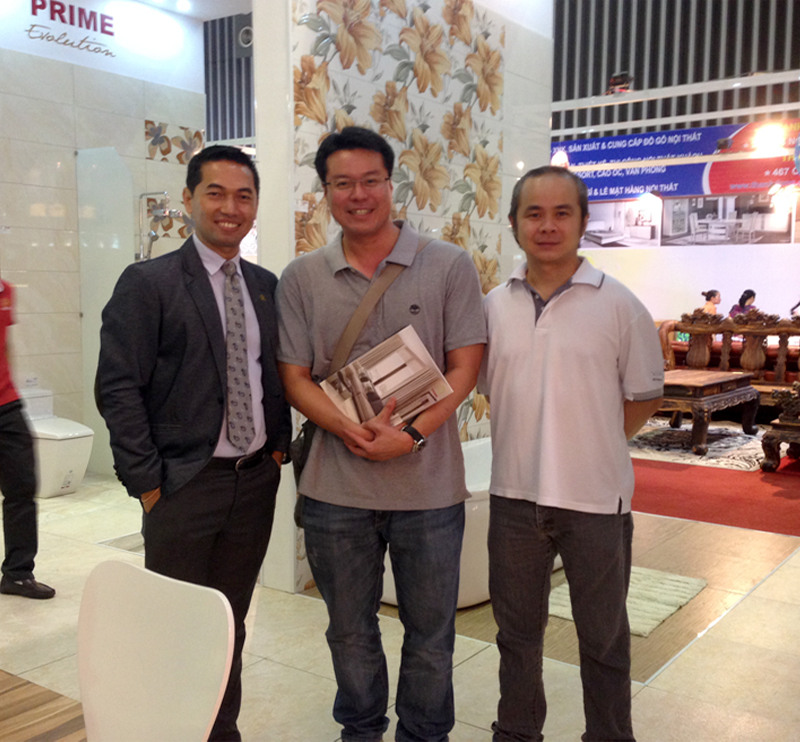 About PRIME
PRIME is recognized as one of the leading manufacturers of ceramic tiles, roof tiles and electric water heater in Vietnam and ASEAN, with more than 4,400 employees and 16 subsidiary companies within Prime Group. It keeps on going to maintain, improve and upgrade product and services standards, contribute to the sustainable progress of Vietnam and the local communities.
About Vietbuild 2014
Vietbuild is an international exhibition on construction – building material – real estate & interior decoration. It has been organized periodically every year for 14 years. In June 2014, it hosts 2,340 booths of new products and advanced technologies from 18 countries in SEEC, 779 Nguyen Van Linh Boulevard, Tan Phu Ward, District 7, HCM City.
Written by:
Nguyen Thi Huyen Trang – Marketing Communication